After successfully organizing the program in Vietnam and Thailand, Recruit WORKFIT Program came to China. Recruit WORKFIT Program is a workshop style program to facilitate the students to obtain an essential job search skills. This is the first time we have organized this program in China and approximately 40 students from the Japanese classes of Xi'an Jiaotong University participated in this program.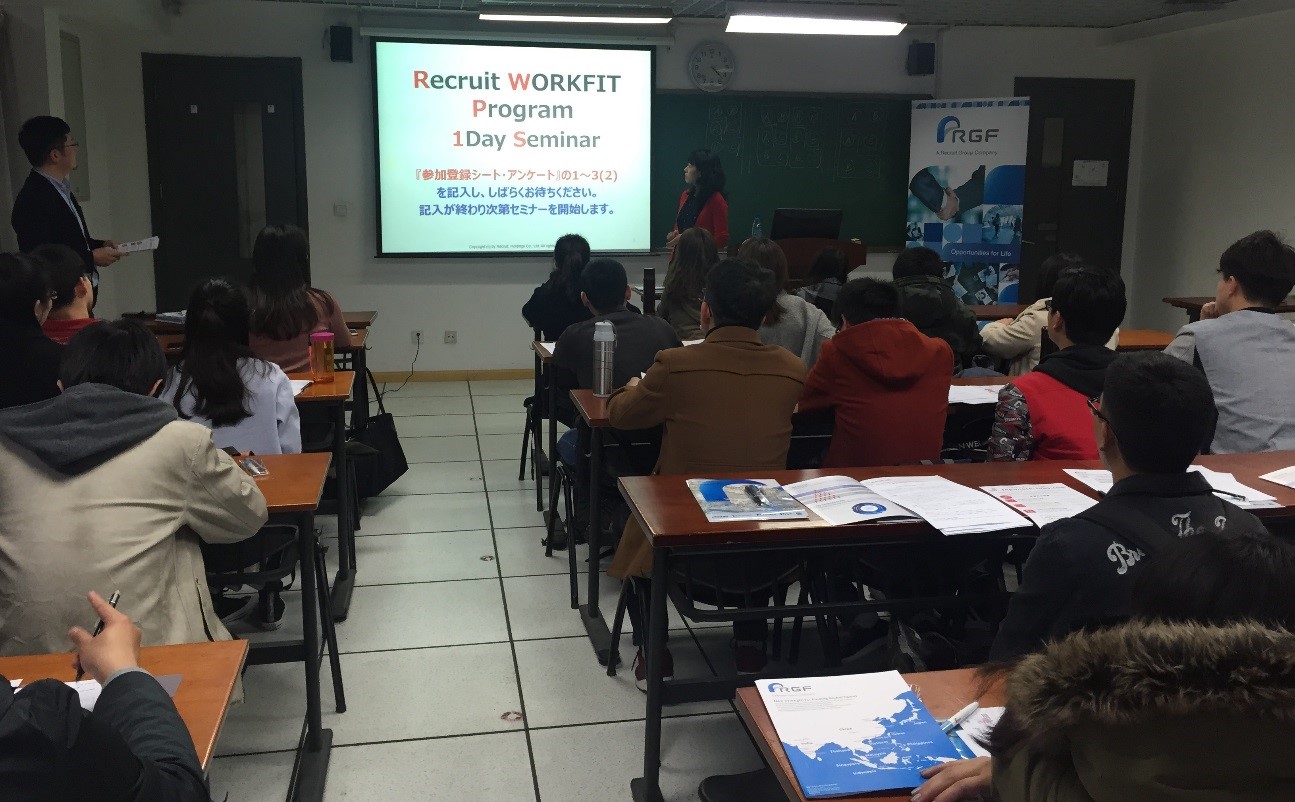 With the aim to boost confidence and inject necessary knowledge to students for job-hunting, the workshop gives specific emphasis on practice, supported by lectures and proactive group discussions. In the duration, students were encouraged to express and discover their strengths with reference to workplace requirement, based on which they were able to enhance presentation immediately by receiving real-time feedback.
After the program, consultants from RGF HR Agent China hosted an individual career consultation opportunity where the students were able to ask questions on seeking for jobs in Japan or the skills necessary to work for Japan originated companies in China.
RGF's consultants understood the interest from the students in wanting to build career with utilizing their language skills in the future.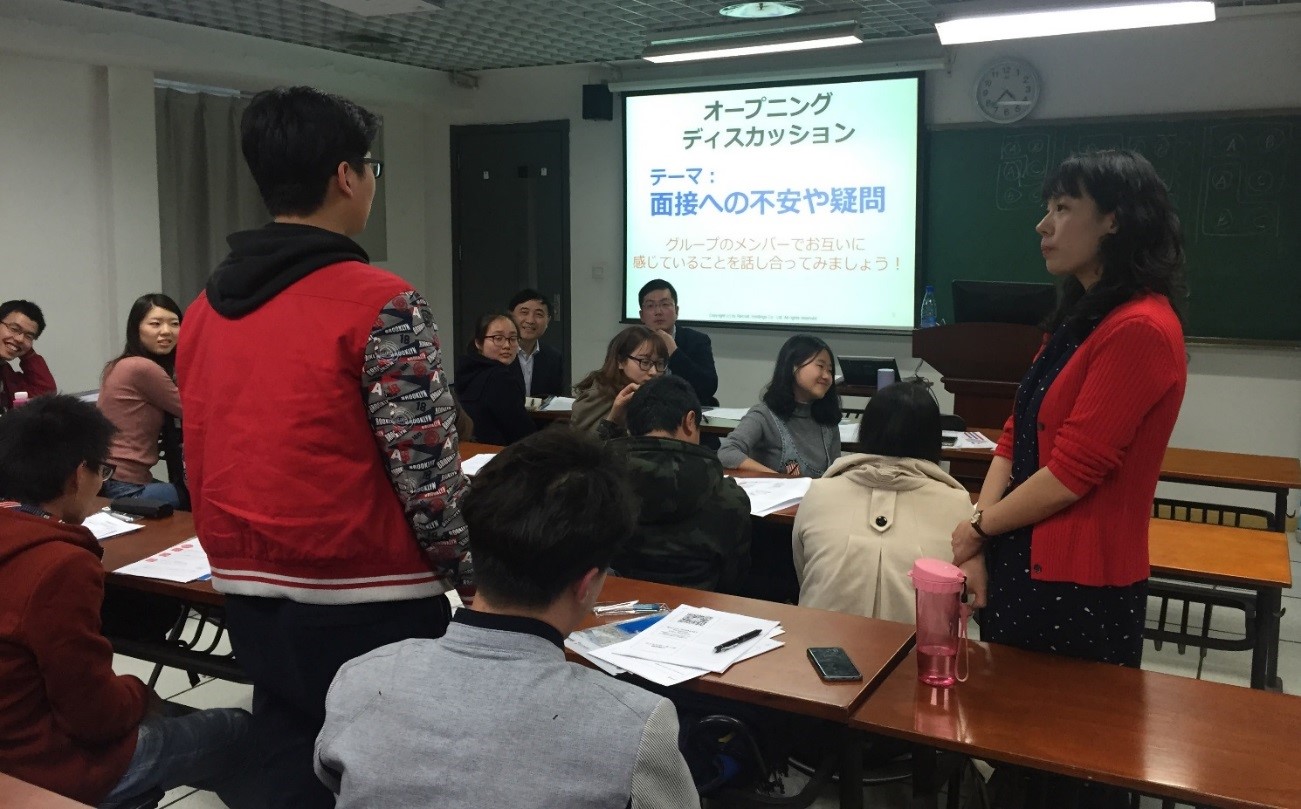 Seeing positive feedback flooding in from both students and professors, we believe there will be many more to come.
Recruit and RGF (Recruit Global Family) aims to stand at the frontier of Asian human recourse services, and this includes providing the best support possible to our next generation.
For any inquiries:
Aki Ishii aki_ishii@r.recruit.co.jp
Planning and Management Office
Recruit Holdings Co., Ltd.