RGF EXECUTIVE SEARCH VIETNAM LAUNCHED NEW WEBSITE
RGF EXECUTIVE SEARCH VIETNAM is pleased to announce the launch of its fully-renewed website. https://www.rgf-executive.com.vn/
With our new website, candidates can use the new functions to search for the perfect job opportunities in Vietnam.
We would like to make further improvement for a better job searching and matching system. And we will try our best to be the perfect partner for both candidates and corporates within the whole Vietnam.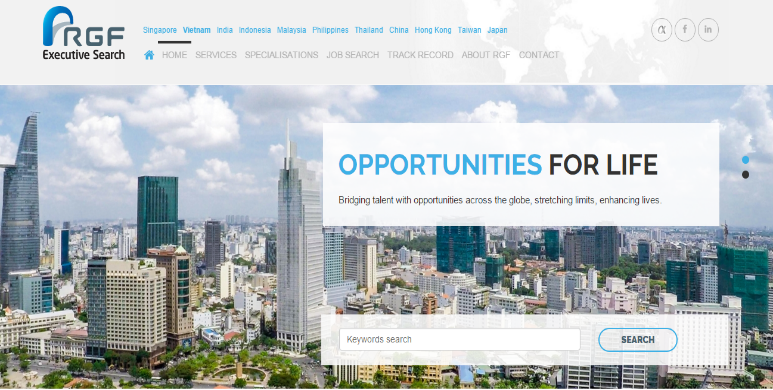 We RGF Executive Search Vietnam has five distinct search practices throughout the region: Consumer Markets, Industrial, Professional Services, Healthcare & Life Sciences, and Functional Practices, which covers corporate functions in Sales & Marketing, IT, Human Resources, Supply Chain, Banking/Finance, and Operation.
Executive Search
RGF Executive Search provides tailored executive search and recruitment solutions and is backed by industry and functional specialists, regional market mapping capabilities, proactive talent sourcing, salary benchmarking and extensive industry specific networks.