RGF HR Agent HK won the GOLD award
in the Best Client Service category
at "Asia Recruitment Awards 2015"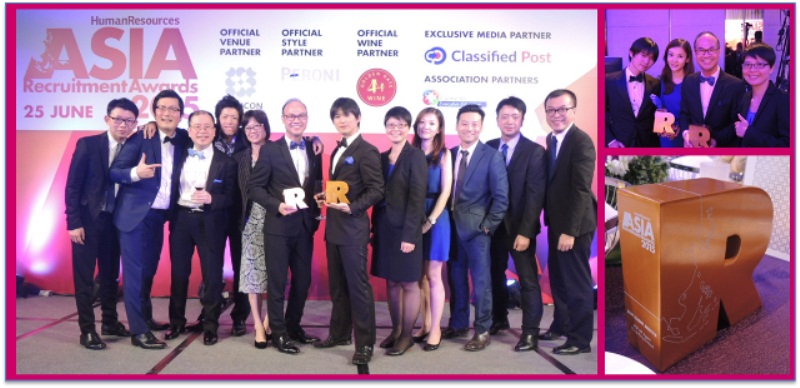 We are pleased to share with you the happy news that
RGF HR Agent Hong Kong Limited
(HQ: Hong Kong; President: Kuzuhara Takashi; http://www.rgf-hragent.asia/),
the overseas branch of the International Recruitment Business of Recruit Holdings,
won awards as the first Japanese recruitment firm ever.
"Asia Recruitment Awards 2015" is to reward outstanding recruitment consultancy firms.
RGF won the awards below at the ceremony on 25th June 2015 at Hotel Icon, HK.
・Best Client Service:GOLD

・Recruitment Consultant of the Year
     STEVE CHAN (RGF Head Consultant): Bronze
RGF, Recruit Global Family, we are not only going to focus in Hong Kong, but also polish our service to act as the bridge to link our clients and the job seekers in the world.
[Looking for talents to expand your business?]
https://www.rgf-hragent.asia/en/hongkong/capply
[Asia Recruitment Award]
Asia Recruitment Awards is organized by Human Resources (HQ: Singapore),
the most prominent magazine in the talent acquisition industry in Asia.

The award is the only recognition to be held in Singapore, Malaysia and Hong Kong
to acknowledge outstanding in-house HR Teams and HR Agencies.
The selected teams are picked outby Senior HR Directors
of leading corporationsin the area.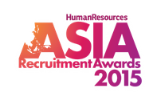 [Inquiry regarding this news]
KOICHI SAKAKIHARA
RGF HR Agent Hong Kong
South East Asia Planning Group Marketing Manager
TEL: +852-9255-0950 
E-mail: koichi.sakakihara@rgf-hragent.asia