RGF Professional Recruitment India - Leadership Members and Network in India
RGF Professional Recruitment India is focused on accomplishing Middle managers to Specialists recruitment through a comprehensive research and evaluation process. The firm provides search services through their offices located in Mumbai, Bangalore, Delhi, Chennai and Kolkata.
Leadership Team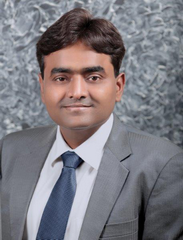 Sachin Kulshresta
Managing Director, RGF Professional Recruitment India
Sachin is the Managing Director of RGF Professional Recruitment, India i.e. Recruit Inc.'s India operations.
Sachin heads the Operations for RGF and is mandated with establishment and expansion of RGF's business in India. He is responsible to manage 130 people across locations in India. He has a diversified experience of sectors like IT, Engineering & Power, FMCG and captive centers. He has helped a number of multinational clients in setting up their offshore centre in India from a hiring standpoint.
He has over 18 years of recruiting Industry experience and in his earlier role as the Head of the Delhi centre at Randstad, he was successful in leading and developing large teams and delivering growth and profitability. Sachin has over the years gained experience in designing and delivering large RPO engagements.
Sachin has a Masters in Social Work and he has completed an Executive program from IIM, Bangalore.
---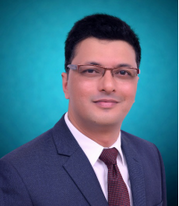 Ravi Bhushan Singh,
Center Head, Mumbai
Ravi heads the Mumbai Center of RGF Professional Recruitment business . He comes with a combined experience of around two decades in Industry and Recruitment.
He has rich experience in the areas of Search and Selection, sales and Marketing, Key accounts management and Project execution across a broad range of sectors; including Energy, Infrastructure, Supply Chain, Chemicals and Process Industries, Basic Industries, Capital and Electrical Equipment, and Building and Construction Industries.
He holds a B.Tech (​Mechanical Engineering​) ​degree​​ ​​from​ Amravati University ​and Post Graduate Diploma in Business Management  ​from​ Goa Institute of Management​​. Ravi ​loves playing table tennis and driving in his leisure time.
---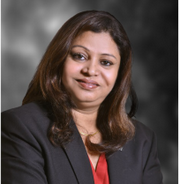 Mary Lavina Paul,
Center Head, Bangalore
Mary comes with a total of 25+ years of experience which includes Strategy, Executive Search, Resourcing, Operations, Key Account Management and Sales; with good understanding of Industry dynamics and human psychology.
She has strong networking skills which connect her to the Industry and candidates
A recruiter across sectors, she has handled Leadership and CXO Searches and has been recommended by clients.
By nature participative & a collaborative, able to motivate, mentor and inspire teams to higher levels of performance.
She has a master's in Mathematics from Osmania University and has completed an Executive Education Programme from IIM Bangalore.
---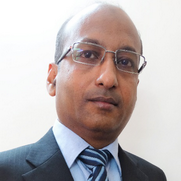 Javeed Azeem,
Center Head, Chennai
Javeed heads our Chennai RGF Professional Recruitment business. He has over 20 years of experience across various industry sectors – including Business, Sales & Marketing etc. His experience also includes in areas viz, Search, Selection, Professional Staffing, Sales & Marketing of Engineered goods.
Prior to joining RGF in 2015 he was associated with Adecco a Swiss MNC, Peoplestrong, Weir Pumps, Part of UB Group & Bharat Heavy Plate & Vessels (BHPV).
He holds a B.E, degree in Industrial & Production from Bangalore University, MBA from Loyala Institute of Business Administration (LIBA), Chennai and has also attended Executive leadership program at IMD, Lausanne Switzerland.
---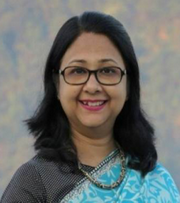 Piyasi Sen,
Center Head, Kolkata
Piyasi is heading Eastern Region business of RGF Professional Recruitment business.
She has 20+ years of total experience in Recruitment Consulting, Education and Hospitality Sectors and has a proven track record of handling high-profile search assignments for leadership positions, mid-level bulk recruitment and Campus recruitment.
Her strengths are Business Development, Execution and Profit Centre Management.
A passionate and result oriented Recruitment Consultant in the leadership space, Piyasi believes in ethical practices and strives to exceed client's expectation on service standard. Her customer-oriented approach, wide network, interview skill and people skill has helped her to be a successful Search Consultant and Profit Centre Manager.
Piyasi , a post graduate in Chemistry and PGDM (Marketing) from Symbiosis, Pune.
---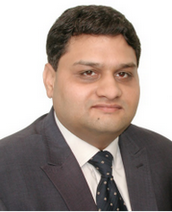 Mohit Saini,
Center Head, Delhi
Mohit is leading the Delhi center of RGF Professional Recruitment business.
He has over 12 years of experience in recruitment industry and in his earlier role of managing consumer & services at Randstad, he was successful in setting up the team from scratch and delivered growth with profitability.
He has a strong experience of working in FMCG, Consumer Durable, IT, Telecom and E-commerce space. He has helped several consumer/E-commerce companies in hiring leadership roles.
He has a Masters degree in HR from Symbiosis and has completed his Bachelors in Business Administration from BIT, Mesra Ranchi.
---