Interview with RGF HR Agent Hong Kong Limited General Manager, Mr. Takayama, has been released on HKET & CT goodjobs.
During interview, Mr. Takayama states he was impressed by the language competence of Hong Kong-born talent.
On the other hand, he points out that many local graduates have found themselves facing formidable challenges from mainland graduates and international professionals.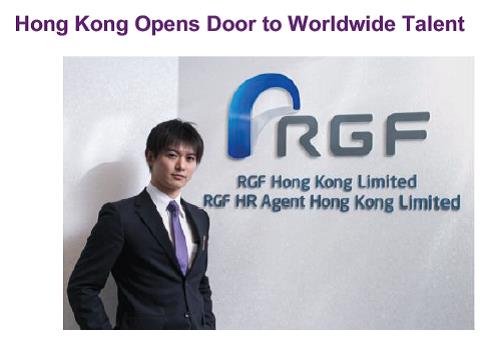 http://cthr.ctgoodjobs.hk/article/show_article.aspx/1174-16602-hong-kong-opens-door-to-worldwide-talent
[Seeking talents?]
For enquiry, please visit our website!
https://www.rgf-hragent.asia/en/capply
(Only 1 minute to fill out the form)
[CT goodjobs.hk]
Job search engine with 600,000 active user and 1,000,000 daily page views.
Launched in 2011 by Career Times Online Limited.