On May 15th, the authoritative award "2015-2016 RI Asia Awards " ceremony was held together with"2016 Recruitment Industry Development Forum" in Soluxe Hotel in Pudong New district, Shanghai.
Standing out from many well-known home and abroad headhunting agency, BRecruit was nominated as "Best International recruitment firm" in the campaign.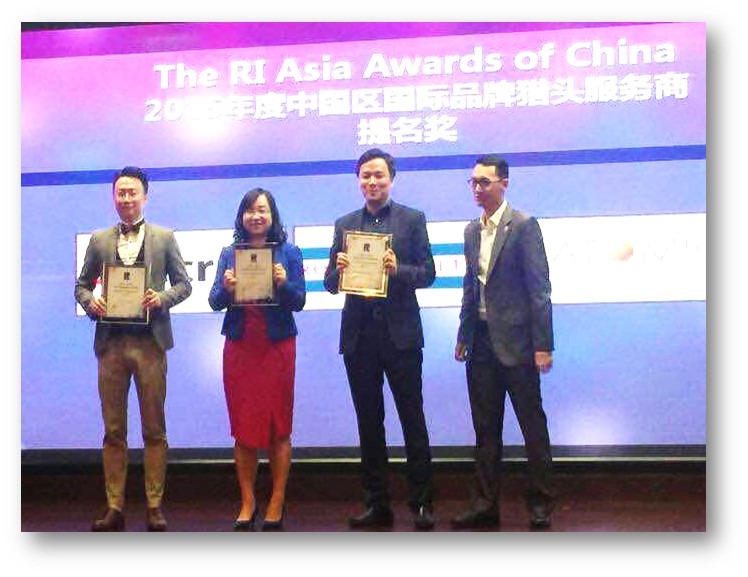 BRecruit Director Ms. Liu (second from the left) accepted award on behalf of BRecruit
RI Award ceremony has been successfully held for 16 consecutive years overseas, covering countries or regions like UK, Singapore, Tokyo, Hongkong, Australia and middle east, etc. and it is the second year held in mainland China since 2015.
The award was jointly launched by the globally renowned recruitment media platform Recruitment International (RI) and Seek Training, which is the leading recruitment platform in China. After two months' selection process based on strict criteria on participant's revenue, team brand, customers, and other ten factors judged by HRD from over 30 domestic and international well-known enterprises, and experts of the industry both in China and UK, winners ultimately were picked out.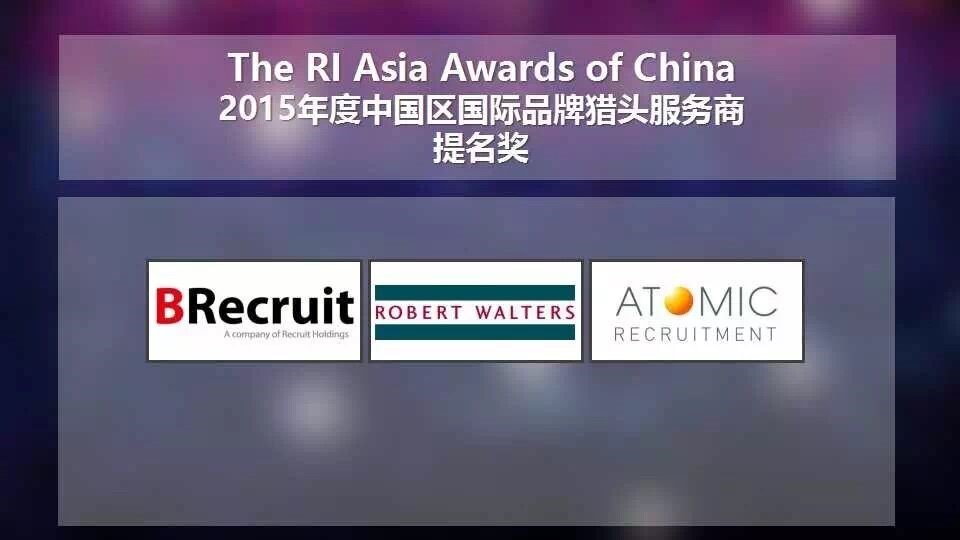 BRecruit was nominated as "2015-2016 Best International Recruitment Firm"
The award aims to promote the development of the recruitment industry and reward leading companies in business model, market development and customer services in the industry. "2015-2016 Best International Recruitment Firm in China" nomination is a praise for BRecruit's contribution to human resources industry with its professional services and remarkable achievements in the past 7 years.
As a wholly owned subsidiary of the world's fourth-largest HR services provider Recruit Group, BRecruit will continue to perfectly combine global resources and local market experience to make ongoing contributions to China Human Resources industry.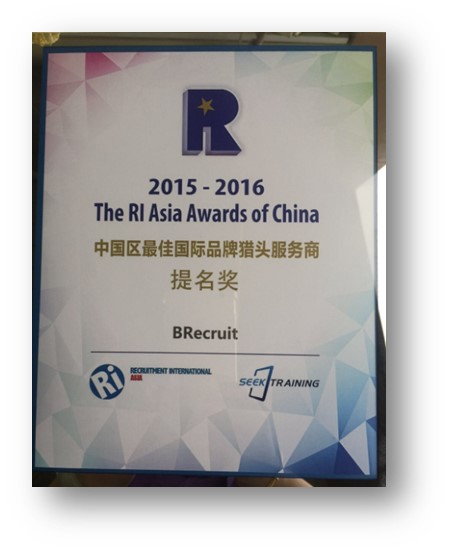 Award Certification
See More: http://www.brecruit.com/news/?2-144.html&lang=en-us